Explore the Pamir " The Roof of the World"
Enjoy the views of the Pamir region from our spacious bedrooms with heating and private bathrooms!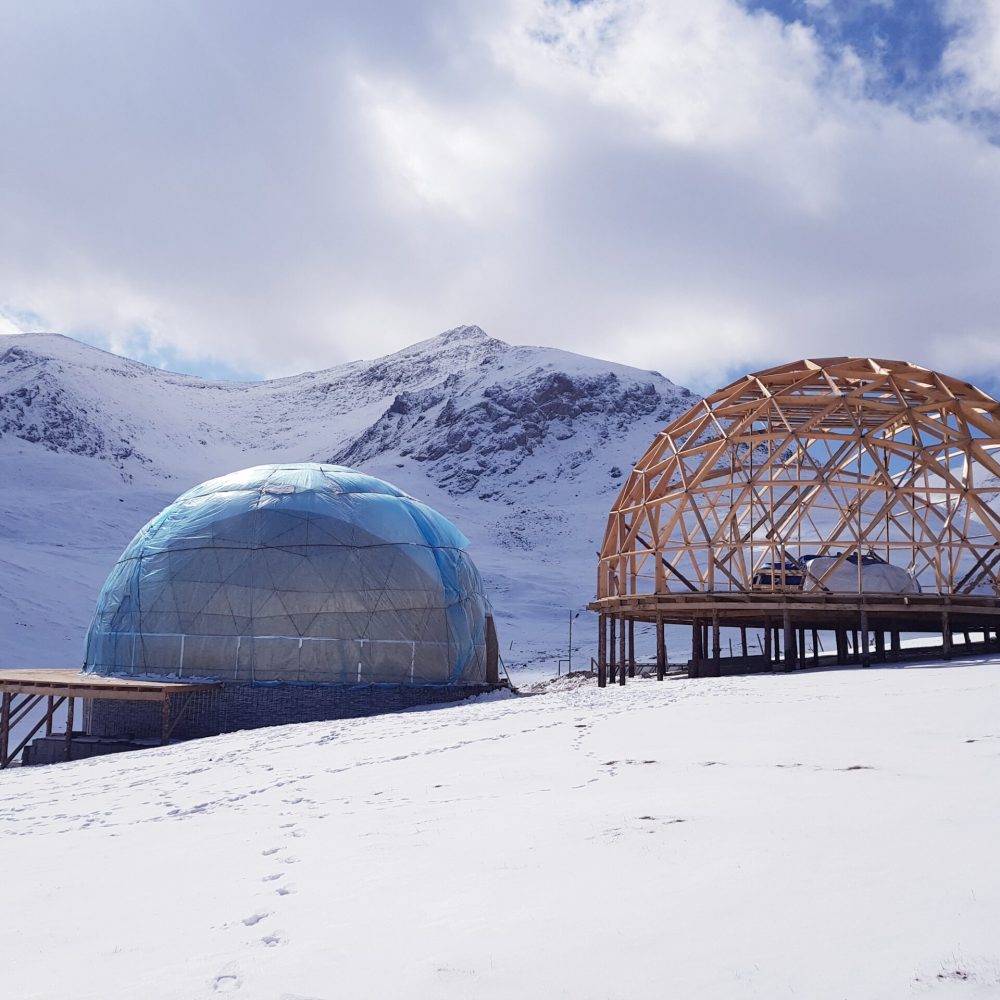 The Domes under construction, October 2020
Spend your nights in one of our unique shaped rooms with private bathroom!
The Alpine Dome Hotel offers its guests 17 bedrooms incl. own
bathroom facilities (toilet & shower).
Each room has 2-3 beds.
The rooms are varying in size from 15 to 26m2: - 4 bedrooms in size from 20 to 26m2 -13 bedrooms in size from 15 – 18m2.